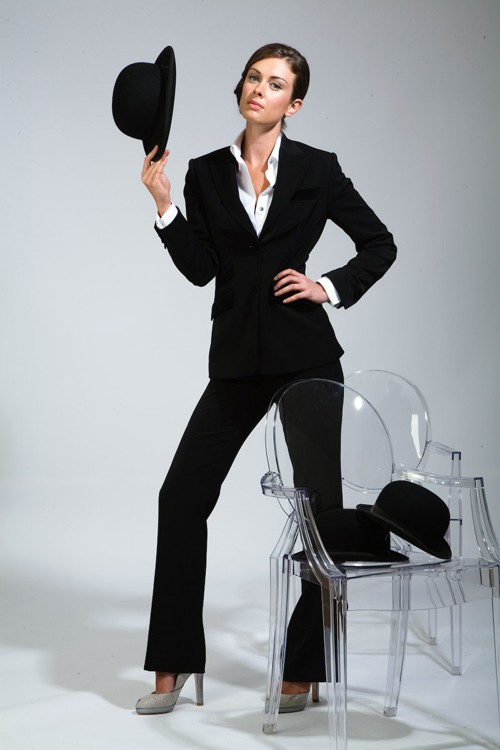 Finding the perfectly fitting blazer or a properly fitting pair of trousers is often not as easy as we would like it to be. And then trying to get the right sort of material together with a fairly unique design is more or less impossible. We offer you the perfect solution: bespoke tailoring with all the benefits of "made in Germany".
We have an extensive selection of different jacket designs and patterns in a variety of styles, e.g. different pocket shapes, classic or fashionable sleeve cuffs as well as a large choice of buttons and amusing lining fabrics.
With our assistance and our competent advice, you can decide about the cut of the waistline, the length of the hem, the design of the lapel, as well as the kind of top-stitching at the edges and pockets and then you can choose which key design elements you need to give the garment a sporty or an elegant appearance.
We attach a great deal of importance to the smaller but finer details such as coloured undercollars or contrasting lapels, distinctly colourful pocket piping right through to your own personal monogram. Guided by your ideas and wishes, we will create your absolutely individual and unique garment. In addition to blazers and jackets, we can, of course, construct trousers, skirts and waistcoats in a variety of different cuts and designs. "
In our studio we have a comprehensive range of exquisite fabrics for you to choose from, such as e.g. the limited ladies collection from Ing. Loro Piana, the most renowned cloth weavers in Italy, or from Holland & Sherry from Scotland. We have assembled a ladies' collection of the finest cloths you could desire. Whether you are looking for summery linen and silk combinations or the finest Cashmere right through the range to hand-woven Shetland Tweed – whatever the season, you will find currently fashionable colours in beautiful designs. Let yourself be inspired by these exquisite fabrics because you will hardly find such first-class quality tailoring fabrics anymore nowadays, even among renowned brand manufacturers.
Please take the time and arrange your personal appointment by phone 089 / 29 168 157 or our Contact Form.