Your Atelier since 1991 in Munich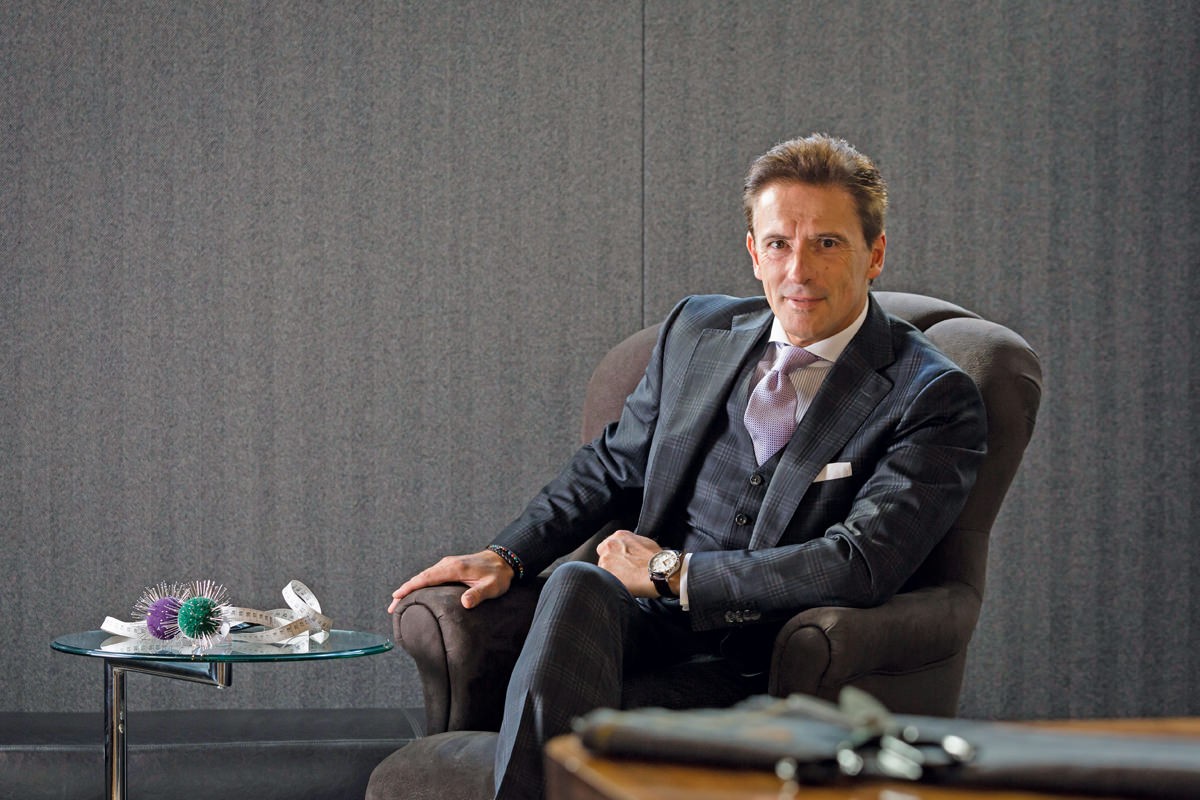 Since 1991 I have been able to pursue my consuming passion for bespoke tailoring and offer you individually constructed clothing made of the finest fabrics from leading weavers such as e.g. Ing. Loro Piana, Scabal, Holland & Sherry, Dormeuil and many more.
To identify the sensitive relationship between people and clothing and to satisfy the social demands with each newly tailored article of clothing, and still to experience the unlimited creativity involved in producing a unique garment for a highly individual person is a challenge I am eager to feel every day.
Twice a year I visit the trend exhibitions of the international fashion and textile fairs, find out about the current cuts, new developments in materials and fabrics and with each new garment I produce I create the optimum blend between tradition and innovation.
My customer is the modern person who is looking for an individual style of clothing with a good balance between established values and creative individual touches. Naturally, this also includes function, high quality workmanship, best wearing characteristics as well as a perfect fit, and these I guarantee personality.
I strive to give my customers the highest standards of confidence, reliability and dedication and make sure that I always advise my customers personally, that I take the measurements, work out the cut and am present at the fitting sessions.
I do not look upon bespoke tailoring as a solution to a problem but rather as the expression of personality in harmony with the highest standards of quality and social requirements. "
Yours Dieter Betz